How to Convert Youtube Video To Text File on Mobile
In the last post, I saw how to convert a YouTube video to text. You can view the post by clicking here.
In a previous post, I showed you how to convert any video, including YouTube, to a PC or laptop. Today I will show you how to do this online from mobile. This post is very important for those who want to convert the words of the study video into writing, while others want to make their own video by writing the words of various YouTube videos in the form of scripts. Uploading videos via YouTube link (no MB required to upload) will convert the text in a few seconds.
Read the full post, today I will introduce you to another new website which is much better than before. Video tutorials are provided for your convenience.
So let's get started, ( How to Convert Youtube Video To Text File on Mobile )
Requirements:
Mobile
Email (can use any mail including temp email )
Internet
Now,
1.The First click to enter this website and click on Get started Free shown in the screenshot.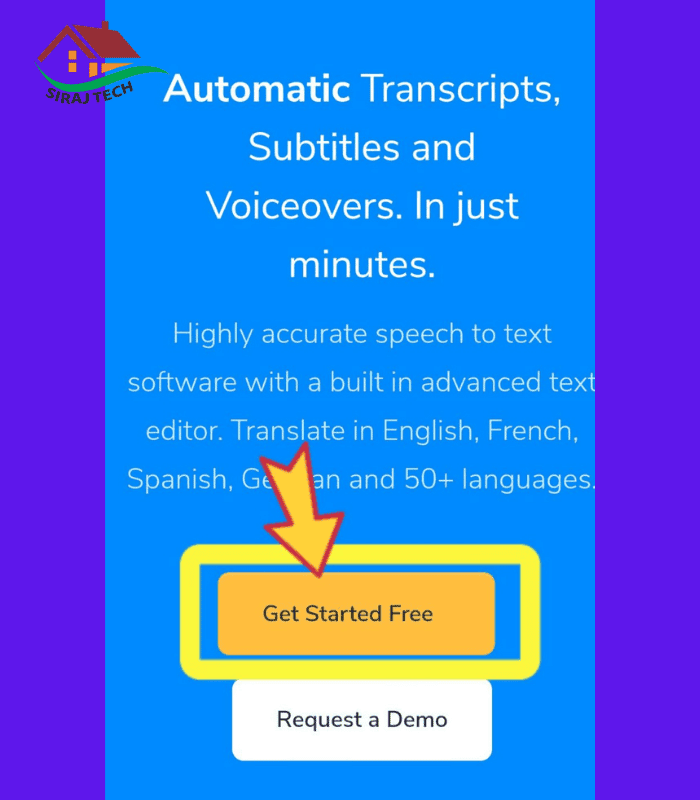 2. You can use any browser that can use desktop mode. In a word, switch your browser to desktop mode from here.
3. Get an account with Google or any email. You can use a temporary email if you want. After registration, a code will be sent to the email, verify it.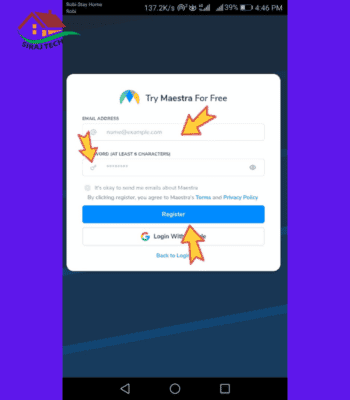 4. After creating an account, you will see an interface. Click on Transcription from here.
5. Then you can upload files in different ways. For example, you can upload videos from your phone's memory, Google Drive, Dropbox and any online video link. So we will upload a video from YouTube here. Click on the link from here.
6. Now paste the link of youtube or the video you want to convert and click on import. Then select the language in your video, then click Submit.
7. After waiting for a while, your file will be ready, then click here to view the converted text.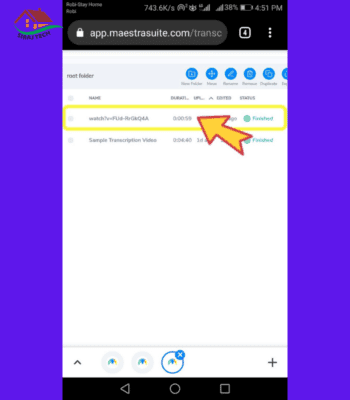 8. See converted text in just a few seconds. From here you can select and copy the text.
9. From here you can save text, documents, Word PDF and more in different files. Select what you need and click on Export.
10. After opening the first account here, you will get 30 minutes free with which you can convert videos. If you want to convert videos, you will need minutes and from here you can collect minutes. You don't have to share anywhere, just click and you will get the minutes, with this minute you can convert the next video. At the end of the minute, you can open an account again with temporary email and convert. How to get 60 minutes free for each account.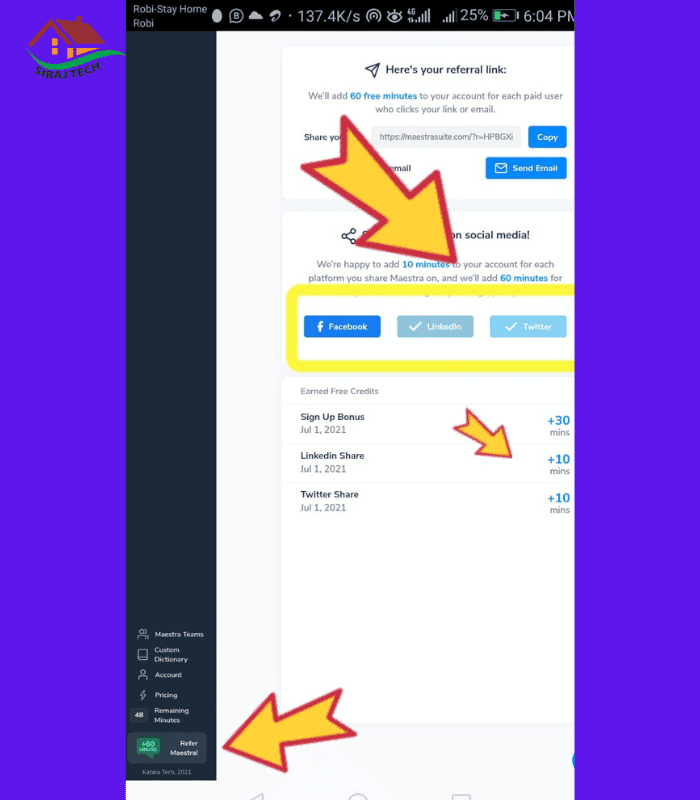 Click here to know all kinds of tips and tricks